27.06.2022
Will there be improvements to spatial planning?
The Ministry of Economic Development and Technology is working on another amendment to the Spatial Planning and Development Act. It's supposed to improve a vast number of shortcomings which characterized spatial planning until now. Some of its main goals are constraining the urban sprawl (which endangers ecologically valuable lands) and limiting randomness of the zoning decisions (caused by questionable basis for issuing decisions on land development and management conditions). Other aims are to involve developers in the process of preparing infrastructure for new areas of larger investments (including residential ones) and to ensure that residents have a greater impact on shaping cities and residential areas. The amendment already underwent a public consultation.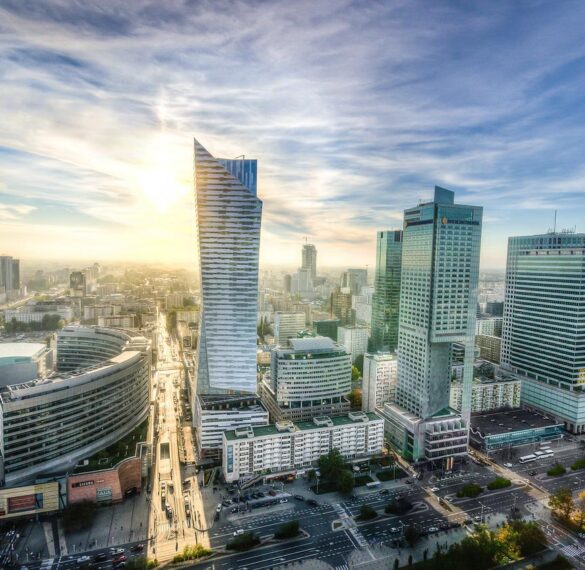 Amendment to the Act obviously aroused interest in BPRW S.A. We conducted the discussion among our employees, some of whom were involved in issuing opinions to the amendment as independent parties.
The prevailing view was that the proposed amendment is a step forward. Some of its highest rated features include:
replacing the Study of the Conditions and Directions of Spatial Development with a restored Master Plan of the city/borough which, unlike the Study, would serve as an act of the local law,
allowing for decisions on land development and management conditions to only be issued for areas directly adjacent or within the existing building tissue (designated in Master Plans),
sanctioning involvement of developers in preparing areas for new investments (by introducing integrated investment plans and signing urban contracts),
allowing for simplified method of preparing local spatial development plans in certain cases,
Proposed amendment to the Act is putting certain matters to order, but also leaves much to be desired. There is a lack of operational solutions, as Master Plan remains an idealistic vision of a distant future. It doesn't allow for spatial development of more areas to be intertwined with everchanging needs and the possibility of complex preparation of these areas for investment activities.
Another issue is allowing recent college graduates (without the necessary professional experience) an independent practice. BPRW S.A. team consists of many young people who agree that specialised studies aren't sufficient for independent practice in spatial planning. Work experience is essential and it can only be gained in a relevant planning unit, like BPRW S.A.
Regardless of these issues, we still believe that the amendment is an improvement in the field of spatial planning. One must remember – the journey of a thousand miles begins with one step!